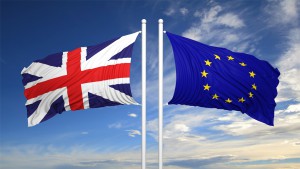 Sharing what Politics has to do with wealth creation
Mixed signals and mixed messages resulted in a referendum result that few anticipated anyway in the world.
Since Brexit eve, the more internationally focused FTSE100 has now risen 3.8% whilst the domestically focused FTSE250 index is still down 8%. Sterling against the US Dollar is off 13% and against the Euro off 10%, so the purchasing power of the pound has dwindled in buying exports ,on the other hand good news for foreign investors looking to invest in the UK.
On the whole, 78% are bearish over the outlook for the UK economy for the next 12 months, but longer term, there are slightly fewer bears and a few more optimists .So, what does this mean for Africa?….. The Debate commences , in the coming weeks I will be sharing on how this can turn around the fortune of millions of African's worldwide.
Learning how to trade Forex at a time like this could change your world
Sam Onigbanjo
The African Blue Sky Thinker