We are Proud to Launch our  Wimbledon branch of the Great Business Platforms, Business Club on Wednesday the 25th of February 6.30pm.
Please come along and join us as we bring the passion and vision to Wimbledon and if you like it make it your local business club.
Business Tip: "Your network is your networth"
Without the ability to connect you will always be limited in your ability and speed of growth.
Never assume that because you have a list of phone numbers or emails that you are remembered! Every hour  priorities change due to visibility and relevance.
So make sure you keep networking  with Key people ,door openers and Influencers.
What to expect on the day:
Club Founder: Sam Onigbanjo, will share on the vision of GBP Business Club, and why your business has to come on board.
Visionary leadership is a gift to a community, especially when it is selfless, your responsibility is simple. Co-operate with us as we position your business for real growth.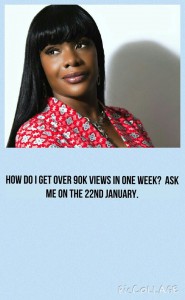 Not everyone has to become a social media expert but everyone should be able to take advantage of the Global publicity and awareness it brings.
On Wednesday the 25th of February 2015, GBP Business Club is  excited to have you in attendance while our Speaker for the night "Wisetola" shows us how she gets 90,000 viewers reading what she talks about in just one week on twitter! If you would like the same results for your business or organisation, just take action join the Business Club today or attend as a visitor(it costs more)
You will also hear from , Toyin Ero-Davidson, on how to have a second Income from property without even owning a property.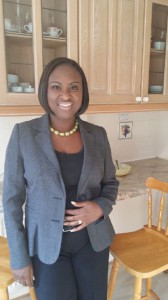 Plus lots more of benefits as our members are giving away offers and gifts for this Valentines day!
So Join us on  Wednesday the 25th of February at our Wimbledon  business club
You will learn about:
Why Twitter is a tool you can not do without in business

How to create interesting content for Twitter

Why your smartphone is a great investment

How to make twitter work for you

Getting followers on Facebook fanpage

Growing your Influence via LinkedIN

How to make a second Income from property

Growing a business database of people who want to buy from you

Lots of opportunity to network with business leaders!
  PLUS!!
We will be giving away a copy of "Lagos Monopoly edition" courtesy of Bestman games , to a registered member who fulfills the simple requirement.   
Time: 6.30pm till 8.30pm
Date: Wednesday the 25th of February 2015
Entry:  Visitors and guests only for this event  £25,   GBP Business club Members £5, New GBP Members, first event is free!
Click on the link , Business services  on the top of this page to discover what else GBP Business Club can do to help power your business in 2015!
You want to join GBP right now? Register below
http://greatbusinessplatforms.com/wp-content/uploads/2014/09/IMG_9800.jpg
3136
4704
Business Coach
http://greatbusinessplatforms.com/wp-content/uploads/2016/06/Logo-Recovered-300x70.jpg
Business Coach
2015-02-21 18:35:16
2015-02-24 12:57:19
GBP Business club, launches in Wimbledon, Wednesday the 25th of February