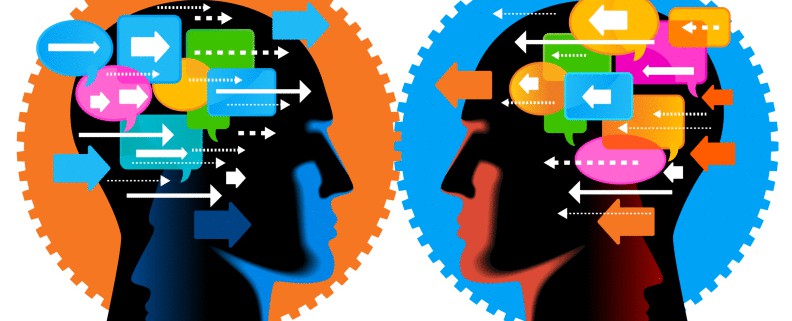 How to reposition and change your perception in 2017.
You can't control how people perceive you – but you can control your image, position and associations.
Ever heard of Ying-Yang? Ok let's tweak it a bit and instead of watching the time let's become "Clock builders". Yes-I've read Built To Last and I love it!
So, before we go any further with this conversation, rule number one is:
LISTEN!!!
This is easy in this Social Media age. Watch how many people open your newsletters, add you on social media, attend your speaking engagements, like/comment or retweet your thoughts. All of these can "change how people perceive you". When done in the right way, it can result in a new set of perceptions for you.
If you have attended my courses or my Mastermind Coaching group or read my articles or newsletters on Effective Communication, you will find the common trend. Perceptions are created by assessments and even when people hear what you tell them, they hear what they want to hear – based on what they have heard, made up, feel, or believe. This is a mix of truths, fact, fiction and influences.
With that in the background, here is a quick outline of how you can go about your task:
1. Change the conversations:
If you are switching from being an employee to a business owner, then your conversations have to move towards leadership/forecasting and growth.
2. Change who you are having conversations with:
Your old network already has a biased opinion (good or bad)about who you are and what they should bring to the table for you. Change the scene.
3. Reframe the earlier experience:
Re-inventing yourself is compulsory, you need to accept and leverage your old experience and use as your resource of connections, networks and marketplace for the new you. Your actions will reframe you – same person but different business attire.
4. Be an action-oriented person. Let your results introduce you:
The evidence of your work will be the fastest tool to aid with rebranding you in the minds of people. No matter what you know, the proof and belief are always in the pudding. In my book titled "37 Business Thoughts", I say that "Being the best means nothing, except the world, can evidence this."
5. Persistence and consistency:
With persistence and consistency, no matter how long people have known you, your bullish new attitude will convert the most sceptic of old time friends or associates who aligned you with a particular way of business or life. Your ability to continue will define the new you – 37 Business Thoughts.
6. Invest to yield returns:
Invest in yourself as much as possible; because your acumen, awareness and ability to deliver will determine what level of returns you will attract. Whatever you do, please do not "Save" money by doing tasks you can outsource to "Fiverr" or some expert who will deliver in a fraction of the time it will take you.
Utilise the 80/20 principle. So no matter how daunting this new position seems as long as you lean on your improved strengths they will yield a higher return for you.
Last but not the least:
7. Self Confidence
In my coaching series on this singular point, I teach how self-belief and confidence are crucial to holding you to your new image.  "Hold on to your self-confidence, if you hold on tight to this despite any challenges, this attitude will bring you a high reward. In this case a New Perception. "
Till next time,
Your Coach
Sam Onigbanjo
Read more about  how we can help Develop Leaders http://greatbusinessplatforms.com/services
http://greatbusinessplatforms.com/wp-content/uploads/2017/01/1perception.jpg
442
792
Business Coach
http://greatbusinessplatforms.com/wp-content/uploads/2016/06/Logo-Recovered-300x70.jpg
Business Coach
2017-01-19 12:44:45
2017-01-19 12:47:53
How to reposition and change your perception in 2017