Let's talk about  you trading  Forex and accessing  

Bridging loans

for

your

Business needs !
It's August 2016 and I am still adamant that 2016 is a great year for financial growth for anyone who is interested in applying their time to it.
In this article, I am going straight to  where and How this can work for you. Last month , I had a Television Interview with CNBC TV and I was asked about the effect of BRexit on Africa and though I answered in my interview, click here  http://www.cnbcafrica.com/video/?bctid=5043295213001
Firstly, I want to simply signpost you to the largest market in the World! its worth $220 billion dollars an hour and $5.3 trillion a day it's the Forex Market. You can learn more about Forex on my next Free Webinar on  Tuesday the 30th of August at 7.3opm. Click here to join and participate.  Here you can apply yourself and earn as much or as little as you want every day. It's the market where banks make money, It's where billionaires focus their energy and it's the market they want you to stay out of and it's a market that is Tax-Free.  So while other's earn and get taxed Forex traders earn and save. click here to listen in.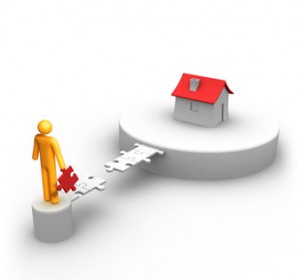 Secondly, I want to show you how you can access the property market in particular the Buy to let market, a little bit easier than usual using bridging finance to do wonders. I am not going to say much about this but I ll tell you . If you want to get on the property ladder in a way that is easier than you might think then try this out. It works wonders, for more Information just email info@greatbusinessplatforms.com  With patience and good property investments you will quickly find that this will become another avenue to earn your way to financial freedom. Take action email info@greatbusinessplatforms.com for more information on Bridging finance to help you get on the property ladder.
Bridging loans range from £25k to £50 million

People with bad credit can still apply

Interest rates range from 0.8%-1.5% per month depending on applicant

Loans can be completed in as little as 14 working days

We can also re-mortgage properties already owned by yourself.
NOTE: We can arrange business loans for Sole Traders and limited companies. The business must have been trading for at least 3 months.
I know people have different needs and are in different situations, my role is to help solve your problem, your role is to take action and contact me!
So, why is 2016 your year of Financial success? It is because you have "Access to all the tools you need to make money grow". Good Luck
Sam Onigbanjo
Author 37 Business Thoughts
As seen on CNBC TV and Virgin Media Entrepreneur
https://greatbusinessplatforms.com/wp-content/uploads/2016/06/Logo-Recovered-300x70.jpg
0
0
Business Coach
https://greatbusinessplatforms.com/wp-content/uploads/2016/06/Logo-Recovered-300x70.jpg
Business Coach
2016-08-22 19:44:36
2016-08-23 09:35:47
Why 2016 is your year of financial success