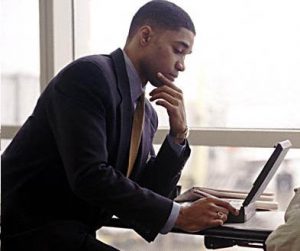 I found that people are usually  struggling in their business, you want to build or grow your business, working in a way that totally fills you up, helping clients that you love spending time with,
But you need to be doing that
… within an incredibly supportive group of like-minded people who instantly 'get' you… your cheerleaders who want you to succeed and who are ready to celebrate every little win, but who will also be there to offer support when you do hit challenges … People you can run things by and ask questions you have…
 A Business Community
This is your opportunity to send in your marketing or business challenge or opportunities of questions and have me and my partners/team work on it with you. I have been in business for 15 years, run a nightclub, fashion house, IT Training company, regeneration consultancy and more recently a few awards companies, plus my coaching company and Business Club. I've lost money and made money and know the secrets of getting back up again.
The Big Question:
Most People in 9 to 5 have tried one type of Business or another by the side, or are trying a Business by the side as I write this! Unfortunately, some of these ventures do not work, and focus returns to the "Big Employer." While still thinking how do we Scale this Business, get more customers and get this Business really working! At the back of this thoughts are …One day ….by the Grace of God…we shall be financially free (AMEN)  But in the mean time how long is that projection? 5…10…15….titi lailai???  Because the next question that creeps in is "How will I fare financially when I retire"  This is like an Albatross hanging around the thinkers neck!
Action Time:
So you'll send in a question
Then on the live Q&A session, I will give you ideas and how to position them, promotional strategies, communication, advertising tips and more.
Here is a small list of ideas to get you thinking about what to ask at different times: 
A website or landing page
An ad (digital or print)
An idea for a business that you want to flesh out or build or know if viable
A video you need to film
A lead generation technique (help getting one started or help fine tuning it)
How to get your first client/customer
Where to find your ideal customers and clients
Facebook Advertising help
Twitter
Email marketing
Lead magnet or opt-in strategy
Finding partners and affiliates
Creating content (generating ideas, systems or promotional strategies)
Mindset, focus and productivity
Goal setting or planning your long-term vision
That should get you thinking.
And if you cannot make it live, you can still post your question into the group, as we will be recording the session and putting it into the group Member's Area.
Every month in The Business Club you get LIVE, non-filtered advice directly from me. I answer YOUR questions and give specific advice to overcome your business challenges.
You can cancel anytime you're not tied in forever…
https://greatbusinessplatforms.com/wp-content/uploads/2016/06/Logo-Recovered-300x70.jpg
0
0
Business Coach
https://greatbusinessplatforms.com/wp-content/uploads/2016/06/Logo-Recovered-300x70.jpg
Business Coach
2017-02-10 22:56:29
2017-02-11 09:15:47
I found this out ( A Dialogue in my head about you)