How to deliver Influential Presentations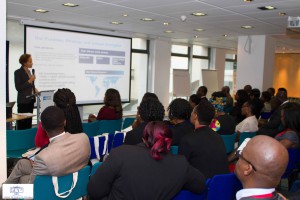 Congratulations, you are ready to share a presentation. You know what you want to share; you know what you want to achieve. In fact  You have put in the time and effort. But before you start, you have already been judged!
As, much as this is shocking, some of us or all of us at different times have done this to someone else, without actually listening or understanding. Why is this? It's human nature: It's human beings, our minds are like arable farm land( will grow any seed that lands on it) these seeds could be good or bad (weeds) it doesn't matter.
Join us on this exciting course as we share:
The keys of personal style and content.
The Science of Influential presentations and
The Pyramid structure, for presentation clarity.
Every presentation you make brings you closer or repels your target audience, why experiment? Take action and apply tested presentation science. Win, win and win- Sam Onigbanjo- The Peoples development coach
Enquiry about our next session
Venue: Online, Small class and very Interactive
Remember every opportunity to present, will either Increase or decrease your brand perception and cause people to become activists for or against your views.