GBP Business Club is open to any aspirational person that wants to  "Maximise productivity, Increase Income, grow market share and sustain business growth "
We have business clubs opening up all the time coming to your locality, There are 3 types of membership levels available
Premium
Adventurer  and 
Standard
Or for people not Interested in Club membership but require Immediate coaching or advice click
here
To join Great Business Platforms Club as a Premium member.
Premium Club Membership
This means:
Your business will benefit from:

Business Coaching +plus
 Personal access to one of our Senior Business Coaches, to help  turbo boost your business.
Online small group meetings, focused on solving business challenges.
 New business skills from in-house experts.
 Your brand image/and short message will be sent through our joint database four times in six months, this is excess of 8,000 UK emails.
 Your photos and short video maximum 4 minutes will show on the front page of the GBP website, also via our social media.
 We will give you 1-2-1 client referrals under our "Buy GBP Club member services" ( This is such a successful service and all our members that have tried it have experienced over 100% return within 2-3 months.
Your Business will be featured as a prime advertiser on "The Great Biz Directory" greatbizdirectory.com which receives high traffic daily AT NO COST TO YOU
 Also, as a Premium member you can attend any of our business club meetings( anywhere in the world) and speak to the audience for 3-5 minutes. (I will give a few tips on how best to leverage this opportunity).
You can also bring a guest along as part of your corporate hospitality at no cost, once you purchase this membership pack.
Within your six month Club membership, you will have the opportunity to attend a minimum of 4 different meetings with different business people.
The above offer is N175,000  with our 12 months premium Club membership( offer price from  Sept 7th till November 30th, 2015)
Extra bonuses Include:
We will add to your Premium  Club membership ( 2 WordPress websites templates, Builder theme, mobile responsive worth £220)
Brilliant graphic headers to use on Facebook|LinkedIN|Twitter  worth (£150)
Presentation on How to start your business.
An Interview as a Guest on the Business Hour TV show
Ebook on "Selling and getting paid quick"
Video + WOW Powerpoint presentations.
Audio, how to use social media to push your brand.
Access to our monthly webinar on topical issues such as how to access finance.
PLUS,A COPY OF THE CITY OF LAGOS MONOPOLY AND A COPY OF THE BUSINESS BOOK CAUSING STIRS IN BUSINESS CIRCLES  "

37 BUSINESS THOUGHTS

"!!
TAKE ACTION JOIN NOW,


To Join GBP Business Club as an Adventurer member :
Adventurer membership

Your business will benefit from:                      

 You will benefit from small group online meetings around business challenges.

 Your brand image/and short message will be sent through our joint database twice in three  months, this is excess of 8,000 UK emails.
You will learn new business skills from in-house experts.
 Your photos and short video maximum 2 minutes will show on the front page of the GBP website, also  via our social media.
 We will give you 1-2-1 client referrals under our  "Buy GBP Club member services" ( This is such a successful service and all our members that have tried it have experienced over 100% return within 2-3 months.
Also, as an Adventurer you can attend one other our business club meetings( anywhere in the world) and speak to the audience for 3-5 minutes. (I will give a few tips on how best to leverage this opportunity).
You can also bring a guest along as part of your corporate hospitality at no cost, once you purchase this membership pack.
Within your six month Club membership, you will have the opportunity to attend a minimum of 4 different meetings with different business people.
The above offer is N110,000 Naira  with our 12 month adventurer package. ( offer price from  Sept 7th till November 30th, 2015)

Extra bonuses Include:

Brilliant graphic headers to use on Facebook|LinkedIN|Twitter  worth (£150)
Presentation on How to start your business.
If available, An Interview as a Guest on the Business Hour TV show.
Ebook on "Selling and getting paid quick"
Video + WOW Powerpoint presentations.
Invite to monthly webinar on topical issues such as how to access finance.
What to expect from your  standard Club  membership:

 The opportunity to network with other business owners in your local club chapter
You will learn new business skills from in-house experts.
Free entry to your local business club.
Bi-Monthly E-newsletter.
Guest speakers, who are authorities in their disciplines
The opportunity to connect with members of other chapters
A new business opportunity for you to either sell , resell or buy quality products and services.

Within your six month Club membership, you will have the opportunity to attend a minimum of 4 different meetings with different business people.

The above offer is N55,000 with our 12 month Basic  package.( offer price from  Sept 7th till November 30th, 2015)

A COPY OF THE BUSINESS BOOK CAUSING STIRS IN BUSINESS CIRCLES  "37 BUSINESS THOUGHTS"!!
TAKE ACTION JOIN NOW,


 GBP Business Club  stands for local participation in a global economy, GBP business club connects the local business community through its global platform making business goods and services accessible to any of its members anywhere in the world . Email info@greatbusinessplatforms.com  for more information
Wealth creation with Toyin -Ero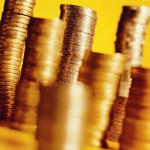 4th Annual GBP and Women4Africa Business Summit