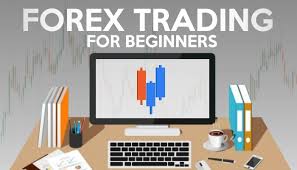 Forex trading training
This is AN ABSOLUTE Beginners course, for people who need a clear and understanding communicator to explain and demonstrate how forex will work for YOU and HOW you can afford UNNECESSARY RISKS. Thos training is for anyone willing to put in the time to practice and grow in this Lucrative Investment!
Introduction
Introduction to Forex training:
• Size of market
• The mindset of a trader
• Understanding PIPS
• Learning how to buy, sell, stop and close
• Homework
• Access to a resource to read.
• Open dummy account and trading.
• Watching a live trade
Day 1- Face to face training duration 4 hours
• Refresher of the previous day
• The mindset of a trader
• Roleplay,
• Trading on account
• Access to trading data
• Watching live trade
• Learning how to measure
• Role-play, feedback and discussion
Day 2- Face to face training duration 3 hours
• Trading with a stop loss
• Observing currency pairs
• Low-risk trading strategies
• Mastering the trading platform
• Grow wealth methodology
Day 1 and day 2 occur within a 9 day period maximum
1-2-1, 30-minute phone call to each delegate.
Going forward: 30 days of -Online support and webinar,
• Online support and shadowing bi-weekly online chat and catch up.
• Join and chat in our Forex Whatsapp group, for useful tips and hints
• A repeat of the principles and practice of Forex trading
• Opening a Live account with real money
• Copying my trade
• Support and discussions online
• Target setting
• Investing then saving your own money
• The mindset of a successful trader
• Habits of a successful trader
Think!
Do you want $120,000 EXTRA in your pocket??
Then trade $10,000 per month
Which is $2,500 a week or
$500 a day
Or If you trade 3 times a day for 15 minutes its $165
All this you can achieve with FOREX trading, never be greedy but be consistent and manage your risks Stop Loss and Take Profits are there for a really good reason!
Your Mentor/Trainer is :
Sam Onigbanjo, FCIM ….. Sam is the Author of 37 Business Thoughts and 98 Business Thieves amongst award-winning
An award-winning Business Consultant. Since the day he stumbled upon Forex trading and overcame all the" unnecessary hype" around how to trade. He has become a successful trader and has opened decided to share his knowledge of forex so more people can actually grow in wealth and have more time to do what they really want to.
My first mentee successfully traded and net $2,000 in her 2nd week on a $10,000 trade!
You can train with us via a closed online group session, with real-time Interaction, Full Video and group discussions or at one of our Local hosted events currently available in
London,
Kent,
Bedfordshire,
The Midlands
Essex and
Surrey
How to Join
Email: Sam@greatbusinessplatforms.com  For a FREE consultation and advise on when to start your training.